We would like to invite you to
Fastener Fair Stuttgart 2015.
Please come along from 10 – 12 March 2015 and visit our stand J130 in hall 6 at the Stuttgart exhibition centre.
DesignFiX erhält eine neue Homepage: www.designfix.de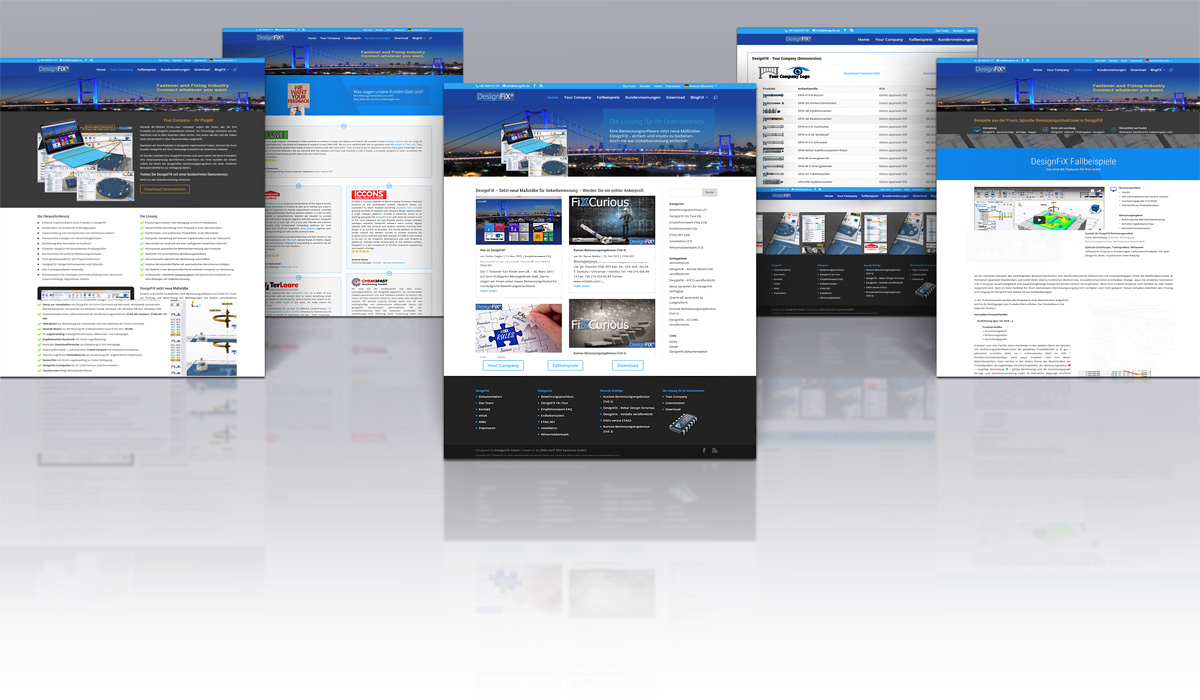 Sommerpause?
Auf keinen Fall, wir starten durch mit DesignFiX,
die Software für herstellerübergreifende Dübelbemessung.
DesignFiX at the Cologne fair: www.eisenwarenmesse.de
To all visitors, thank you for the nice meetings and discussions.
From 9th to 12th March 2014, the industry will be meeting up at the
EISENWARENMESSE – International Hardware Fair in Cologne.
DesignFiX is a universal anchor design program for various manufacturers.
The scope of delivery contains for the module "anchor design" e. g. the following features:
Setup program for DesignFiX using the product portfolio of the license holder
(License holder = Anchor manufacturer).
Implementation and delivery of licence holder's product portfolio for the design methods:
ETAG 001  Annex C, ETAG 001 TR029,
ACI 318-05, ACI 318-08, ACI 318-11, CSA A23.3-04.
Logo branding of the license holder into DesignFiX (Intro page, User interface, Homepage).
Printout of the results using company branding of the license holder.
Advertising film with company branding of the licence holder is included free of charge.
Neutral download form for embedding into the homepage of the license holder.
Download form -> automatic e-mail delivery with installation instructions.
Access to statistics server for evaluation of the requested downloads.
Training videos for demonstration of key program processes.
DesignFiX LiveUpdate for the licence holder and its customers.
Welcome to DesignFiX,
the manufacturer-independent anchor design software.
We develop and deliver DesignFiX, a software for the design of fastenings
with anchors of various manufacturers.
You want to be a part of DesignFiX?
You can experience DesingFiX live at the
EISENWARENMESSE – International Hardware Fair 
in Cologne from 9th to 12th March.

Come and visit us at HALL 10.2 STAND/booth H 040.
Follow us on